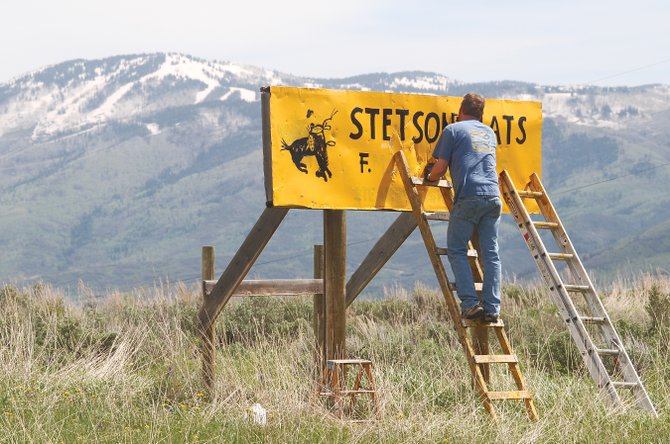 Former longtime F.M. Light & Sons employee Dwight Willman repaints a sign along Colorado Highway 131 on Friday with the ski trails of Priest Creek in the distance.
Stories this photo appears in:

On our way out of town Friday morning, I was still under the impression that Del Lockhart had invited me to accompany him and Dwight Willman on a morning outing because they wanted me to photograph them repainting several of the familiar F.M. Light & Sons highway signs. It sounded like fun to me.