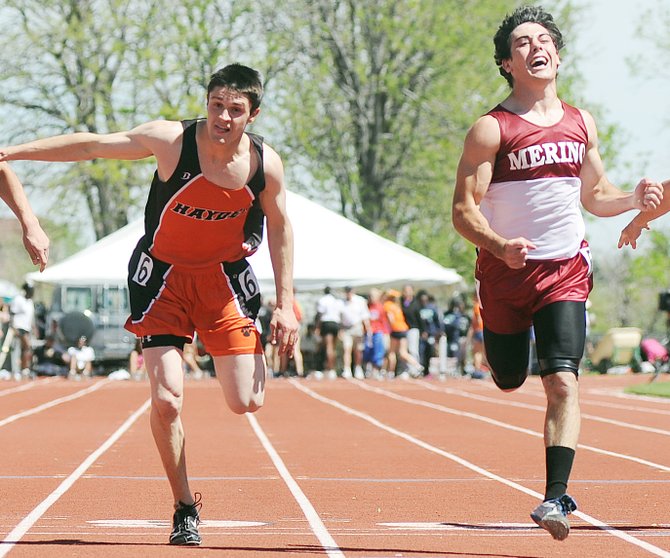 Hayden senior Jake Walker lunges across the finish line to finish second in the 100-meter dash at the state track meet in Lakewood. Walker finished 0.04 seconds behind the winner.
Stories this photo appears in:

Hayden High School senior Jake Walker crossed the finish line with a lunge, his arms stretched forward and his face twisted into a knot in what was definitely his final high school race and might be his last competitive race.