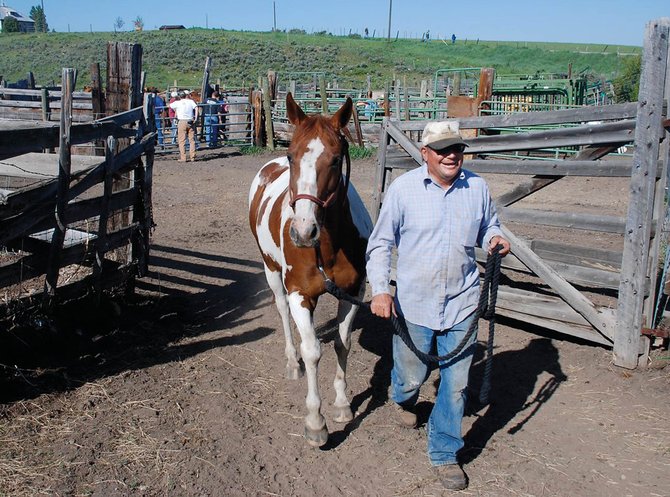 Jim Stanko leads a colt out of a corral on his family ranch to make room for cattle on branding day in 2006.
Stories this photo appears in:

Stankos claim prestigious Leopold Award
Jim Stanko came into the ranch house after introducing his cows to some permanent houseguests. It was just another spring day at the ranch, but this hasn't been just another month for Stanko and his wife, Jo. They recently learned that they would be the 2010 Colorado recipients of the Leopold Conservation Award given by the Wisconsin-based Sand County Foundation.