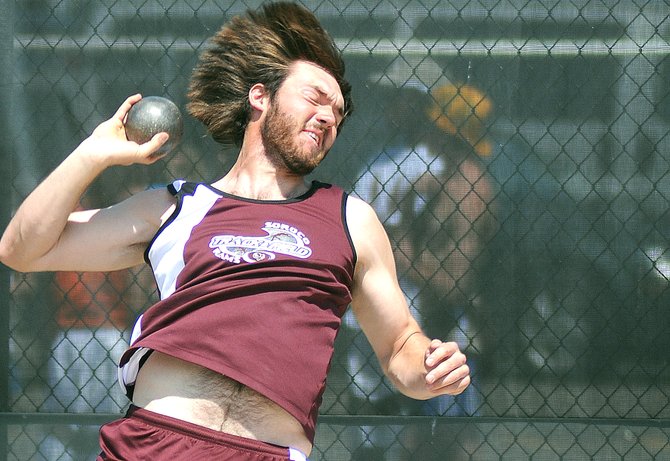 Matt Watwood won his first state championship Thursday at the Class 2A state track and field meet in Lakewood. His shot put of 48 feet, 9 inches was more than enough to best the field.
Stories this photo appears in:

Matt Watwood, Alex Estes titles on 1st day of championship meet
Long jump and shot put share one thing in common as far as the average spectator is concerned. Watching from afar, they both usually take some guesstimation. That wasn't the case Thursday as the Soroco High School's Alex Estes and Matt Watwood rocked the opening day of the state track meet in Lakewood.