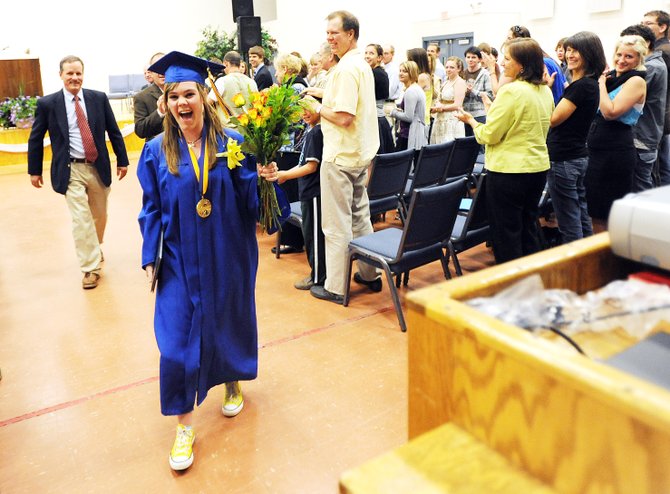 Hannah Zwak walks away from the stage at the Christian Heritage School in Steamboat Springs on Sunday afternoon. She was the school's only senior this year and the focus of the 1 hour, 15 minute graduation ceremony.
Stories this photo appears in:

Student is only member of CHS Class of 2010
Judging by the size of the crowd Sunday at Christian Heritage School, one would think the Class of 2010 had multiple seniors participating in a ceremony before taking the next step in their lives. But it didn't. Hannah Zwak was the lone member of the school's Class of 2010.