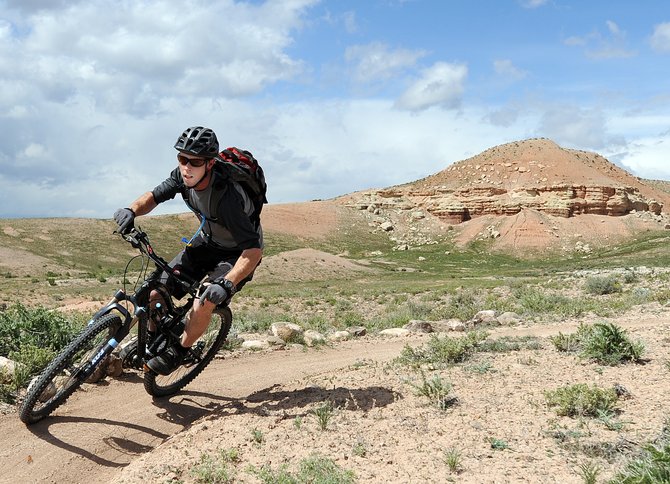 Nick Van Horn, of Bozeman, Mont., rides on the Milk and Cookies mountain bike trail near Vernal, Utah. The area's trails aren't as popular as those in other biking hot spots like Fruita or Moab. They're not as well developed, either. But they offer a similar experience for Steamboat residents looking to escape the doldrums of a rainy May.

Stories this photo appears in:

Land of the lost
Like Fruita and Moab, Vernal offers a variety of trail complexes at which to ride, and each offers its own challenges. There are about 150 miles of trails in the area, most of which have been built in the past 14 years by Tony Lupcho, owner of Altitude Cycle, the Vernal shop that is the center of all things biking in the region.