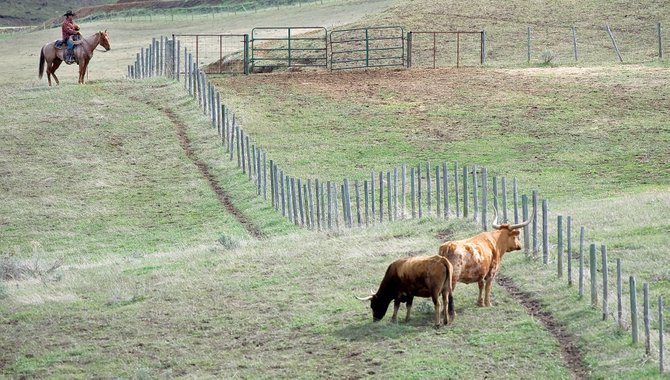 Rancher Justin Iacovetto has been busy this spring tending to cattle on the Saddleback Ranch, three miles from Milner off Routt County Road 179. On Tuesday, the Routt County Board of Commissioners approved a special-use permit for ATV tours at the ranch, which is a working cattle ranch that also hosts tourist activities for visitors to the area, with the condition that they avoid grouse leks.
Stories this photo appears in:

Commissioners grant ranch a permit for vehicle rides
The Routt County Board of Commissioners voted unanimously Tuesday to grant Wayne and Luanna Iacovetto, of Saddleback Ranch near Milner, a special-use permit to add ATV tours to the other ranch-based recreational activities they offer.