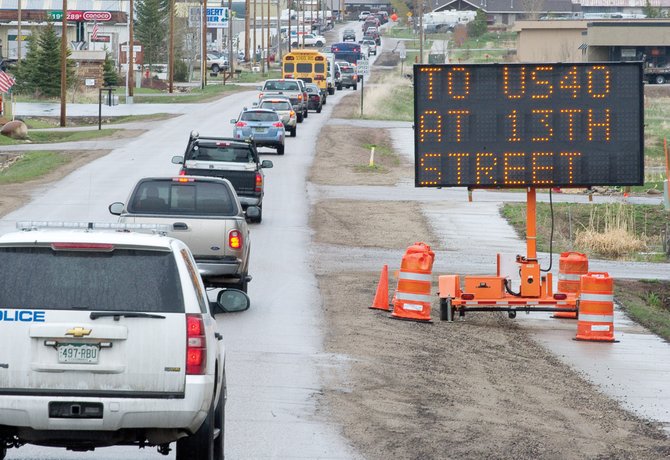 Traffic backs up on 13th Street between the James Brown Soul Center of the Universe Bridge and Lincoln Avenue on Monday morning. Construction officials said they will implement left-turn lanes for eastbound Lincoln Avenue traffic at 12th and Third streets to help with traffic flow.
Stories this photo appears in:

Lincoln Avenue construction project is 2.5 weeks behind schedule, CDOT spokeswoman says
The intersections where Linc­oln Avenue meets Third and 12th streets will have designated left-turn lanes for eastbound traffic after construction work resulted in significant backups in both directions Monday.