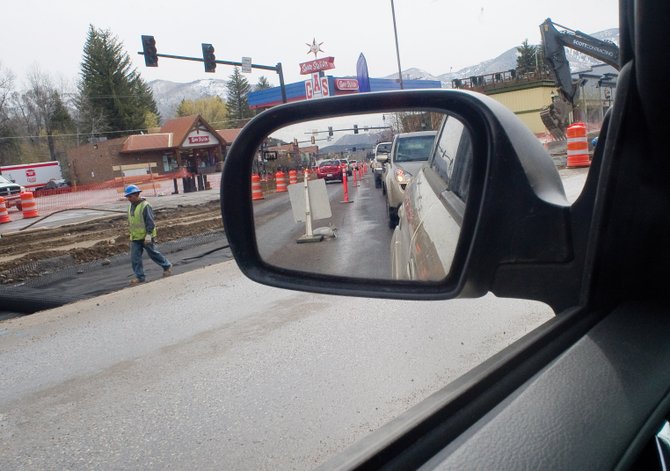 Traffic is reflected in the rear-view mirror of a car Monday morning, as a construction worker who is part of the Lincoln Avenue paving project walks by. Commuters were greeted by heavy traffic Monday morning as crews continue to make progress on the paving effort in downtown Steamboat Springs.
Stories this photo appears in:

Lincoln Avenue construction project is 2.5 weeks behind schedule, CDOT spokeswoman says
The intersections where Linc­oln Avenue meets Third and 12th streets will have designated left-turn lanes for eastbound traffic after construction work resulted in significant backups in both directions Monday.