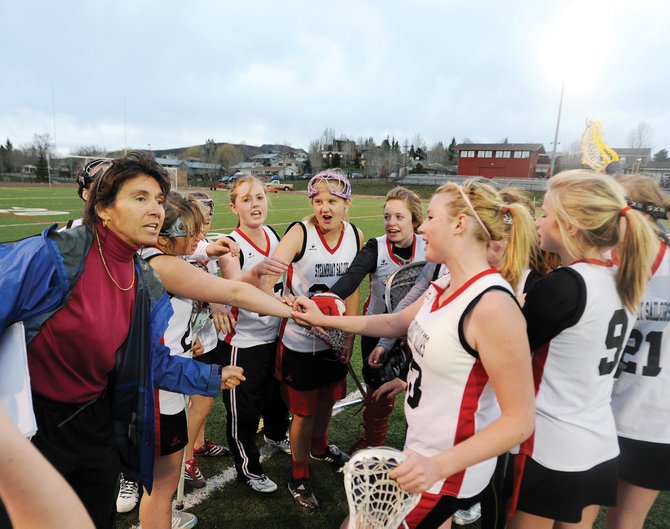 Steamboat Springs girls lacrosse coach Betsy Frick leads her junior varsity team in a cheer after Wednesday evening's season finale game in Steamboat Springs. The squad played only four games this year but was the only high school girls lacrosse team available in Steamboat. Frick hopes to grow the program in the coming years.
Stories this photo appears in:
Growing lacrosse
The last decade has seen lacrosse sweep into Steamboat Springs like the Beatles into America. Girls lacrosse, meanwhile, has lagged behind. That changed this spring with a new junior varsity program, coached by Betsy Frick.