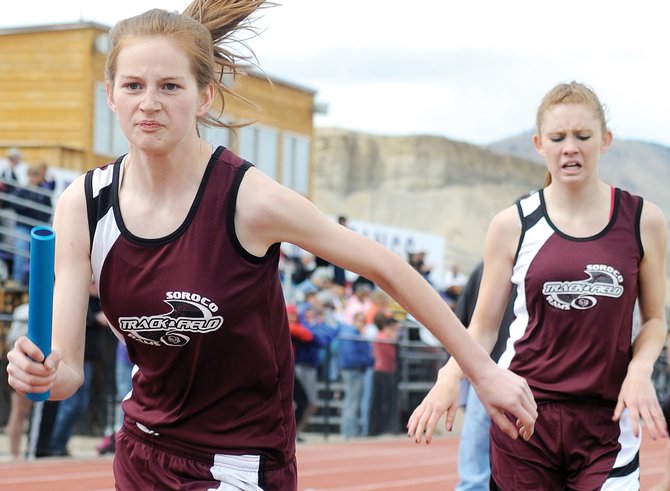 Soroco freshman Josie Rossi takes the baton from teammate Micaela Meyer on Saturday at the Western Slope League track meet in Kremmling. The two freshman have been key in Soroco's ability to maintain a strong girls relay presence.
Stories this photo appears in:

The Soroco High School girls track team has made its name with its relays for the past several years, but entering the 2010 season, it seemed right to question the squad's ability to keep up that dominance. The Rams returned two of their stalwarts from last year's stable of relay specialists, but a pair of freshmen have emerged to fill the gaps, and they helped the team cash in at the Western Slope League track meet at West Grand High School.