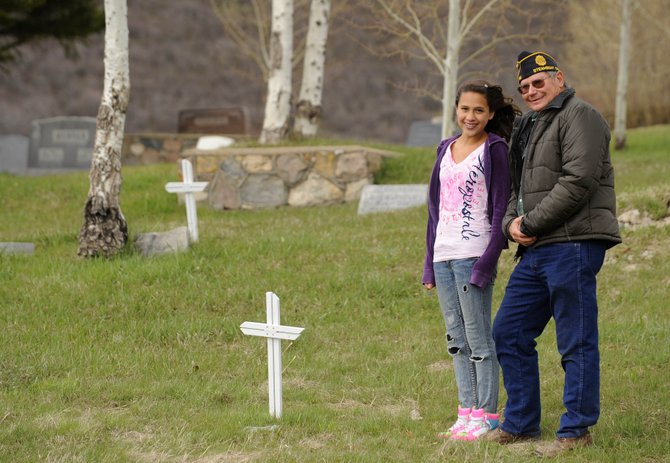 Steamboat Springs Middle School seventh-grader Reina Salky and Jim Stanko, commander of Steamboat's American Legion Post No. 44, stand near a wooden cross at the Steamboat Springs Cemetery. Reina is raising money to help replace the wooden crosses with a military headstone. Stanko began identifying the graves in 1995 and said Reina has raised $1,200 of the $1,500 goal to pay for the headstones.
Stories this photo appears in:

Gone but not forgotten
Reina Salky, a seventh-grader at Steamboat Springs Middle School, learned that 11 military veterans buried in Steamboat didn't have headstones. She decided to raise money to pay for headstones, like the ones issued by the VA, to replace white crosses at the gravesites now.