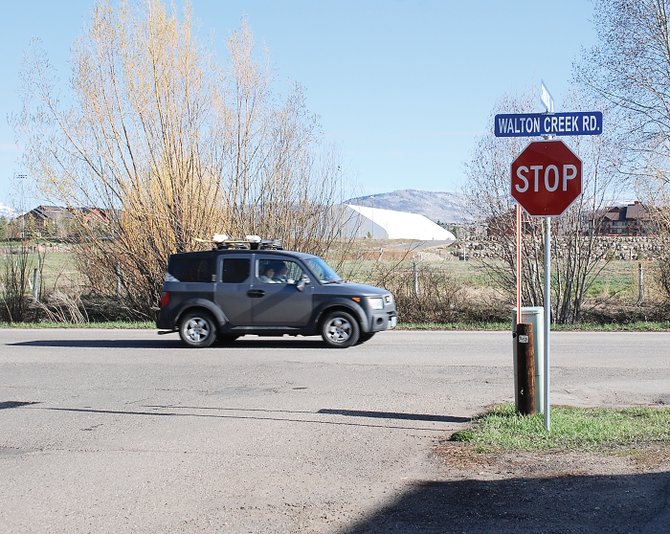 Eastbound cars pass on Walton Creek Road on Wednesday from the perspective of a motorist approaching the intersection from Chinook Lane. An application to the city for a subdivision preliminary plat approval would create an extension of Chinook across Walton Creek Road where Yampa Valley Medical Center is considering creating a senior living campus. The Tennis Center at Steamboat Springs is visible in the background.
Stories this photo appears in:

Site preparation could begin this summer, Yampa Valley Medical Center CEO says
City officials this month are reviewing an application to subdivide a 12.13-acre parcel east of Casey's Pond on Steamboat Springs' south side that could begin the transformation into a senior living campus as soon as this summer. YVMC CEO Karl Gills said Thursday that he hopes to move dirt to begin site preparation for the senior campus this summer with construction in 2011.