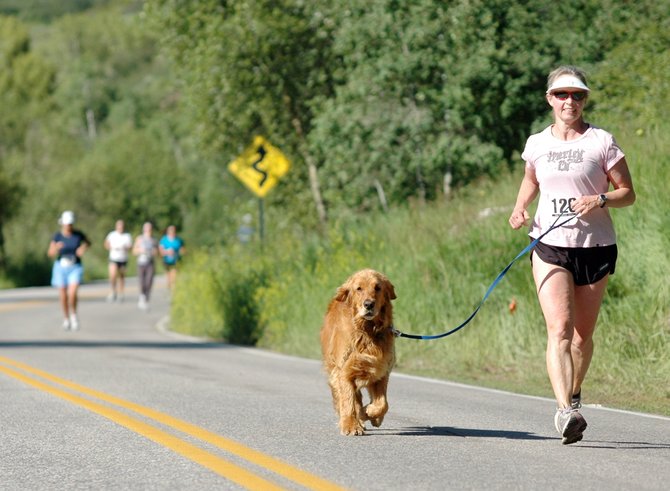 Duncan, a golden retriever, leads the way for Steamboat Springs resident Linda Casner near the end of last year's 10-kilometer race at the Mountain Madness Steamboat Springs Running Series event. Registration in some of the races this year is expected to be capped.
Stories this photo appears in:

Event registration caps, points changes mark summer
For much of the existence of the Steamboat Springs Running Series, participation has been a last-minute decision for racers. All races outside the Steamboat Marathon have been local affairs with friendly and familiar faces and fruit and food for every finisher. Times may be changing, however, as anyone who showed up to a race last year is well aware.