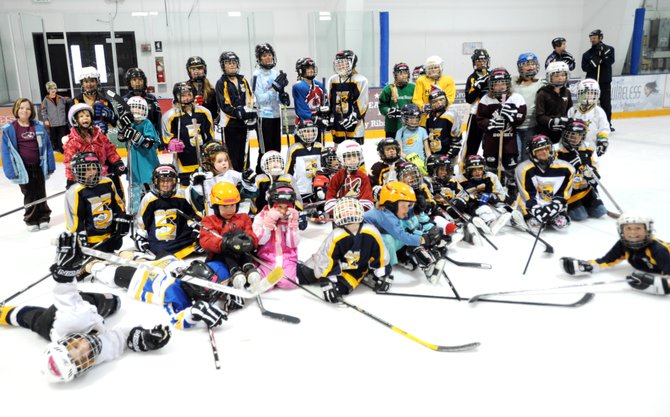 The Steamboat Springs Youth Hockey Association had 43 girls show up to a Sunday camp meant to introduce young girls to the sport. Organizers said they hope the event helps the program's girls teams stay active and grow.
Stories this photo appears in:

Girls swarm event meant to introduce the sport
For many years, Bobby Yeager didn't think the state of girls hockey in Steamboat would be his concern. "I was a wrestler," he said Sunday afternoon. But on Sunday, Yeager was doing what the 18-year-old version of himself might have never expected: helping organize and run a recruitment effort to introduce hockey to Steamboat's young girls.