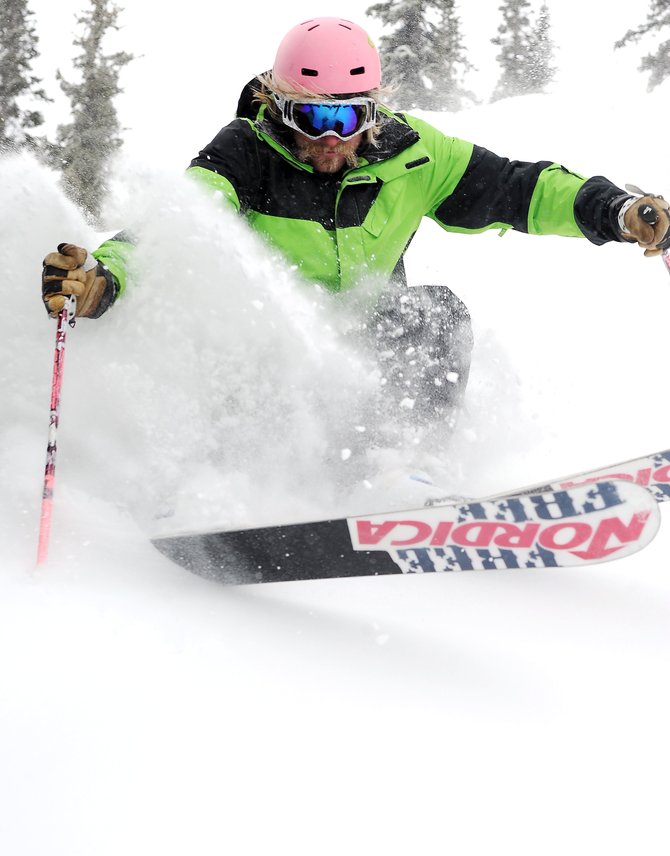 Kerry Lofy carves in the powder in front of Hell's Wall in the Steamboat backcountry.
Stories this photo appears in:
It was a powder day, but only by the sad standards of the winter of 2009-10. "Dust and crust," Kerry Lofy said, chuckling the way 147-day skiers tend to do at similar and equally cliché sayings. "Making it work" has been what this winter has been about for Lofy. He dreams big, of a spot in Warren Miller movies and of sponsorships.