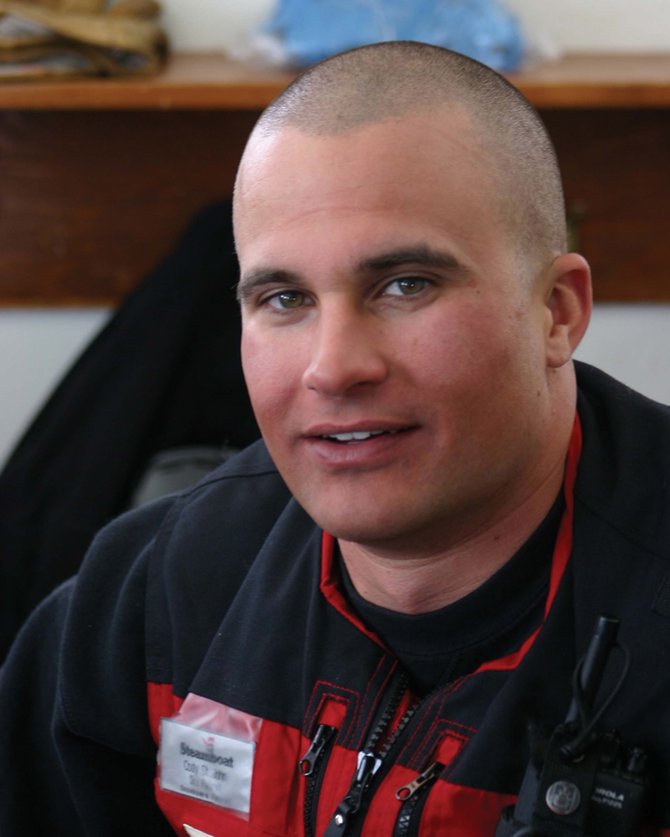 Cody St. John (Sept. 22, 1977-March 8, 2007) patrolled for Steamboat Ski Area for four seasons. After only three, he was elected by his peers as Colorado's 2006 Ski Patroller of the Year.
Stories this photo appears in:
Randonee event is back for 3rd year, now granting scholarships
The Cody's Challenge Randonee race returns with an 8:30 a.m. start April 2 at Steamboat Ski Area. Corrine St. John, sister of Cody St. John who died in a 2007 car accident, expects continued growth, with participation numbers exceeding last year's 85 participants thanks in large part to increased exposure in the national ski media.
March 26, 2011 12:17 a.m.

It's a ski patrol thing, Kyle Lawton said. And when something happens to someone in that community, as it did in April 2007 when Steamboat patroller Cody St. John was killed in a car accident, it's not a group likely to forget. St. John will be remembered again this year with the second annual Cody's Challenge Randonee Race.