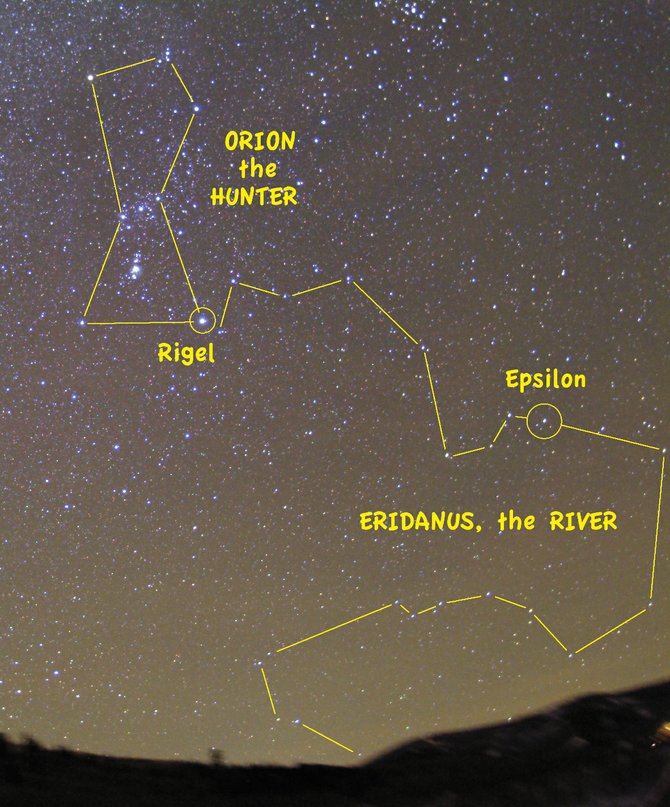 One would not know just by looking that the nearby star Epsilon Eridani has at least one giant planet in orbit around it. Indeed, many of the stars that we see in the night sky might host one or more planets. Look for Epsilon Eridani in the early evening this month, just west of the bright star Rigel, marking Orion's foot.
Stories this photo appears in:

While the debate rages on about what is and what isn't a planet in our solar system, astronomers continue to discover planets orbiting other stars. As of March 20, the official count of extrasolar planets stood at 443, but recent searches are confirming what astronomers have thought all along — planets are common in the universe.