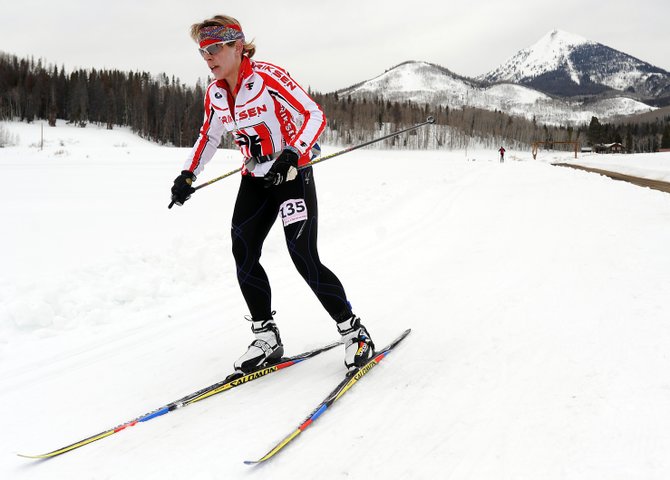 Steamboat Springs skier Katie Lindquist skis in the 2010 North Routt Coureur des Bois cross-country ski race.
Stories this photo appears in:

On Saturday, those residents in Steamboat and surrounding Routt County will have a horrible decision to make: They'll have to choose which of two grueling events to take part in.

In many ways, the North Routt Coureur des Bois is an old-fashioned kind of race. The fastest racers all tore up the 90- and 45-kilometer courses using skate-ski style Sunday. But with a steady and seemingly long-lost rhythm, dozens of skiers assaulted the sixth annual race on classic skis.