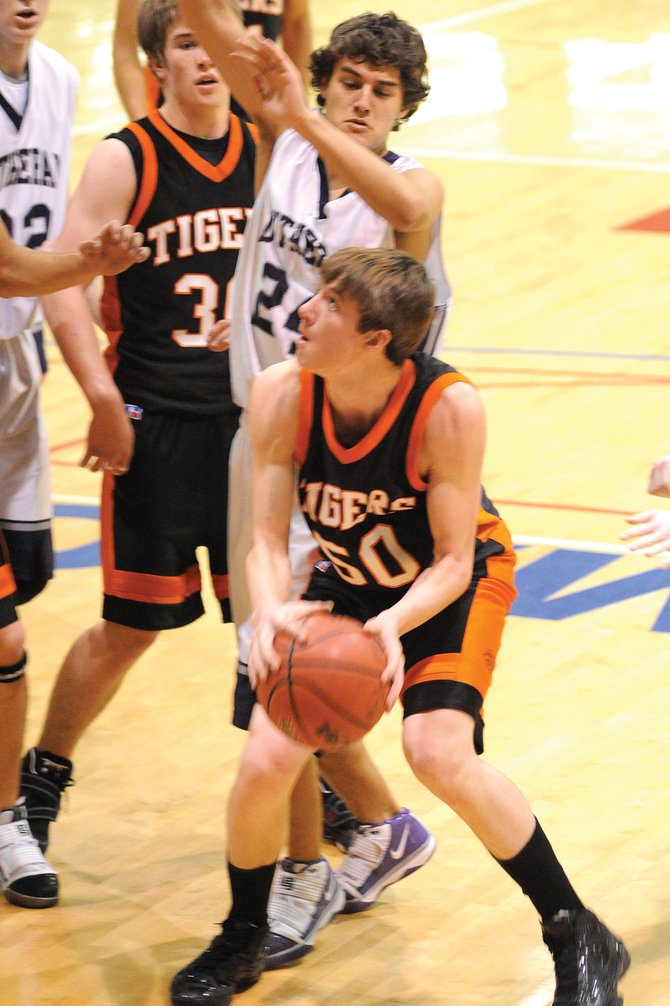 Hayden freshman Mark Doolin looks for a way to get the ball to the hoop Friday during the Class 2A state basketball tournament in Pueblo. Doolin, used sparingly all season, saw big minutes Friday as Hayden tried to compensate for an injury to starting senior Murphy Smartt.
Stories this photo appears in:

From the start of summer, the Hayden High School boys basketball team's goal was to make it to the state tournament. That much it accomplished by romping through the regional tournament, earning the Tigers their first state tournament berth in 28 years.