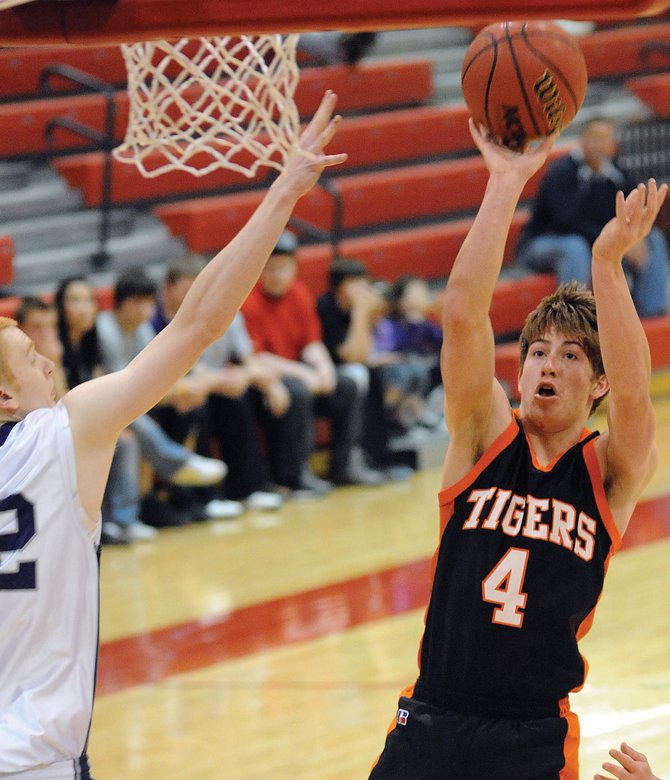 Hayden junior Graig Medvesk puts up a shot in the second half of the Tigers' second-round consolation game at the Class 2A state tournament in Pueblo on Friday. Medvesk fouled out early in the fourth quarter but still led his team with 13 points.
Stories this photo appears in:

From the start of summer, the Hayden High School boys basketball team's goal was to make it to the state tournament. That much it accomplished by romping through the regional tournament, earning the Tigers their first state tournament berth in 28 years.