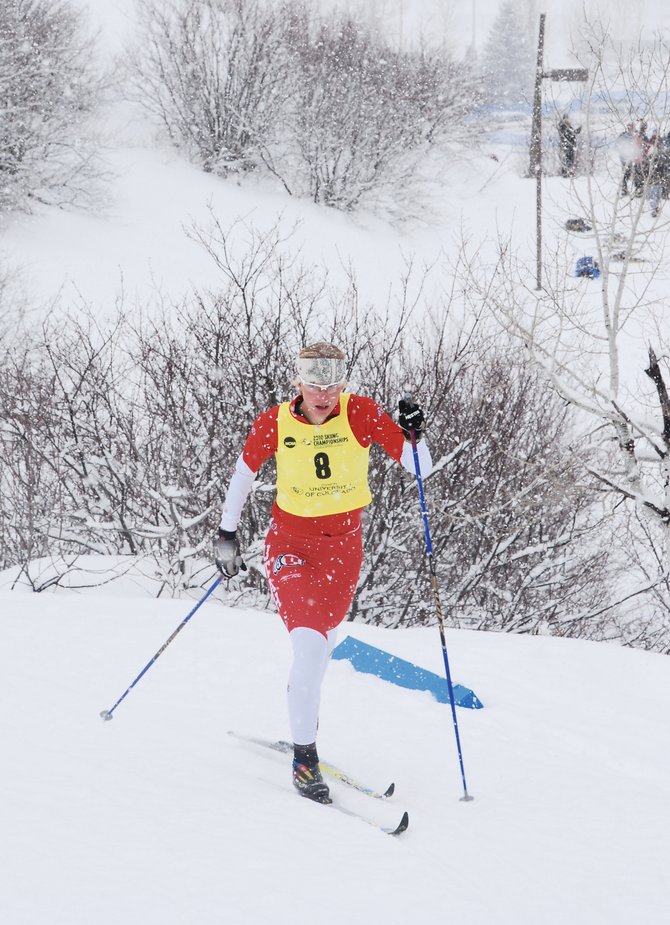 Steamboat Springs Winter Sports Club alum and current University of Utah skier Sarah MacCarthy took part in the classic cross-country event Thursday at the NCAA Skiing Championships at Howelsen Hill.
Stories this photo appears in:

University of Denver and University of Colorado skiers fared well Thursday in the classic race at Howelsen Hill. CU senior Matt Gelso won the men's 10-kilometer race, and DU skier Antje Maempel won the women's 5-kilometer race. Slalom races are today at Howelsen.