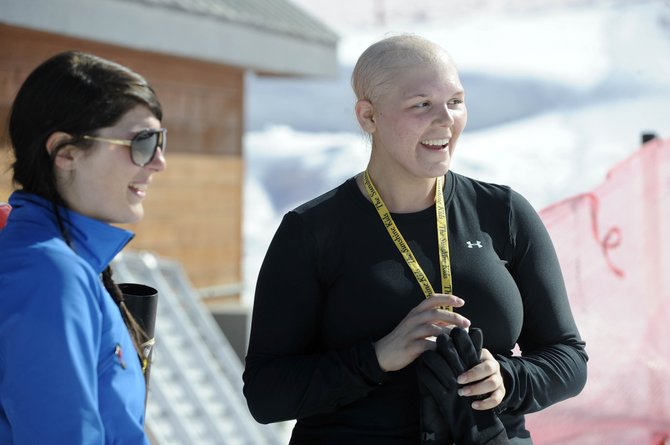 Sunshine Kids participant Kristine Duthie, right, shares a laugh with Steamboat Ski and Snowboard School instructor Jessica Koenig on Wednesday after skiing in the Desperado magic carpet area.
Stories this photo appears in:

Smiles in Steamboat
Kristine Duthie, from Hewitt, N.J., was one of about 25 youths who made the trip to Steamboat Springs last week to participate in the Sunshine Kids Winter Games. Sunshine Kids is a national nonprofit group that provides activities for children with cancer.