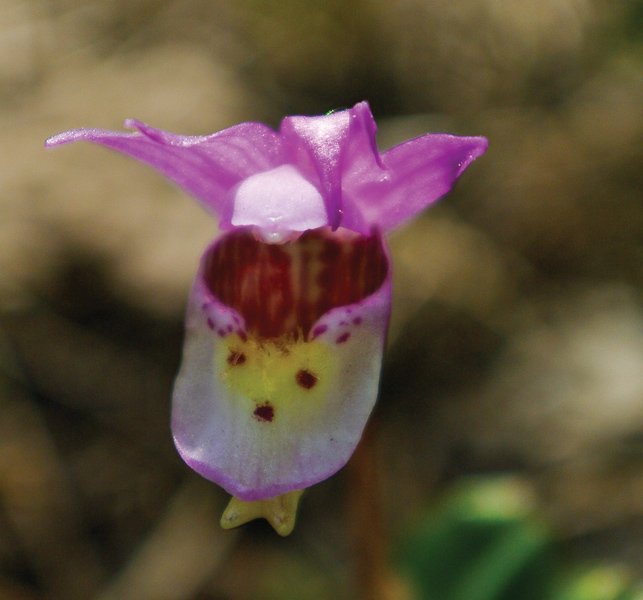 Fairy Slippers, such as this one along the Elk River, are found in shady, moist areas. The beautiful flower sits atop a slender stem that has a single basal leaf that emerges when the plant flowers.
Stories this photo appears in:

On a June 19 hike along the Elk River, I came across several of the most exquisite wildflowers found in our forests. To see them, you have to pay attention, because some of these are just an inch or two tall — but spectacular.