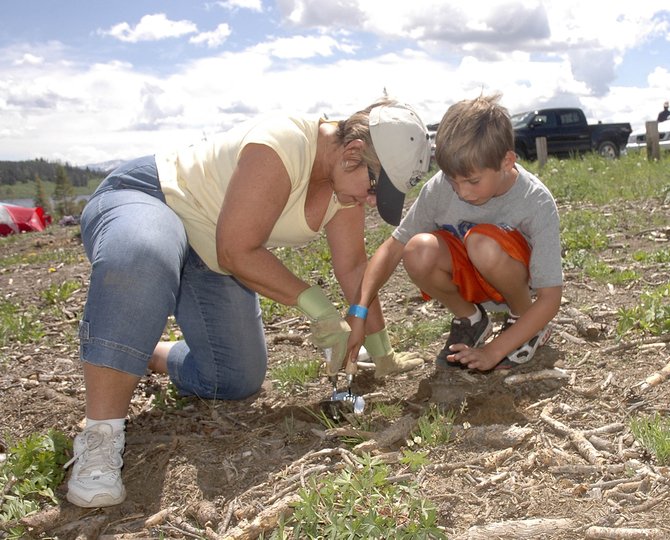 Patti Rackstein and her grandson Colton Mays plant a lodgepole pine seedling Saturday at Steamboat Lake State Park. The Racksteins live in Florida and have a house in Steamboat Springs, and Rackstein and her husband, Andy, brought twins Colton and Harper out to help with ReTree Colorado. The Mayses also live in Florida.
Stories this photo appears in:

Volunteers place thousands of trees across Routt County on Saturday
Tristan Frolich organized the event Saturday, sending planting parties to Steamboat Lake, Spring Creek Trail, Seedhouse campgrounds, Hinman Park campgrounds and Mount Werner. More than 300 volunteers planted nearly 14,000 trees.