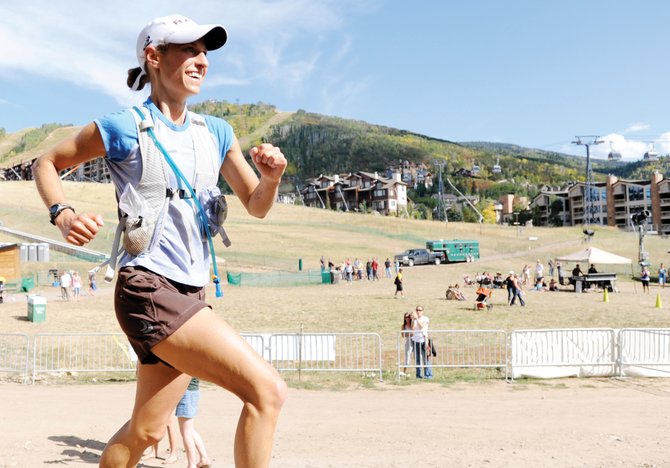 Jenna Gruben Morrill finishes the Steamboat 50 ultra marathon in September. She was killed in a car wreck Feb. 13 on U.S. Highway 40.
Stories this photo appears in:

Family of Jenna Gruben Morrill requests harsher punishment during emotional proceeding
Angelica Mangiardi, the driver in the crash that killed Steamboat Springs resident Jenna Gruben Morrill, was sentenced to 70 hours of community service after pleading no contest to a charge of careless driving Wednesday morning.