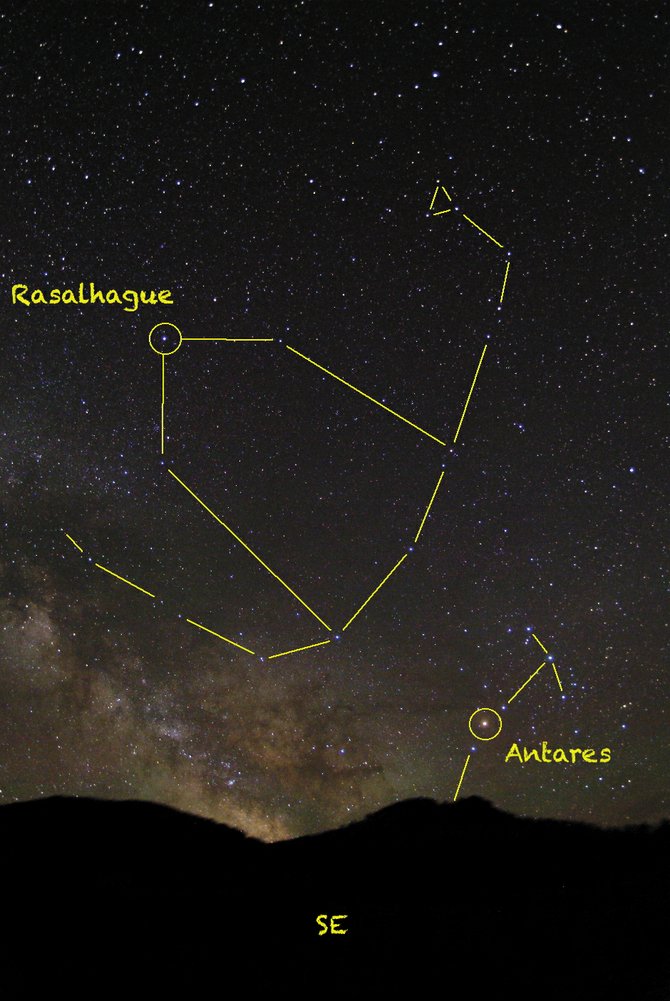 The bright star Rasalhague marks the head of Ophiuchus, the mythological witch doctor. Look for him holding his pet snake high in the southeastern sky at about 10 p.m. this month, hovering over the stars of Scorpius the Scorpion.
Stories this photo appears in:

If you are an Ophiuchan, please raise your hand. Hmmm … I'm not seeing any hands out there. Perhaps you are an Ophiuchan and you don't know it. Please allow me to explain.