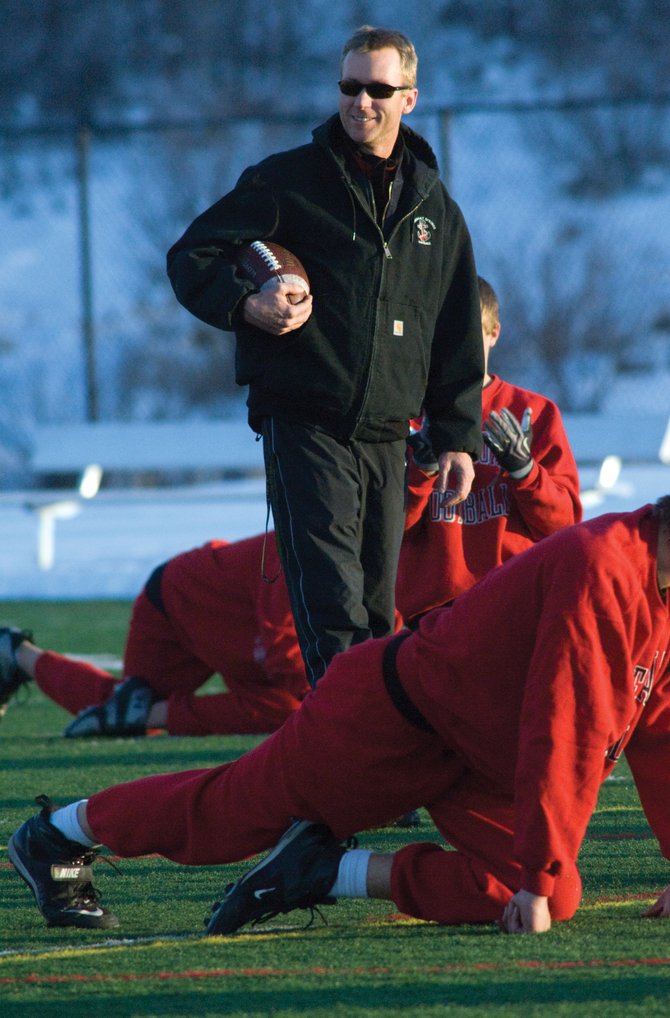 Lonn Clementson, veteran defensive coordinator for the Sailors, was named the program's new head coach Monday morning, June 14, 2010. Here, Clementson watches his players warmup in the run up to their state championship game appearance against Valor Christian last season.
Stories this photo appears in:

Alum, defensive coordinator to lead Steamboat Springs High School team
Steamboat Springs High School Athletic Director Luke DeWolfe confirmed Monday that the district has decided to hire Lonn Clementson to replace Aaron Finch as the school's new football coach.