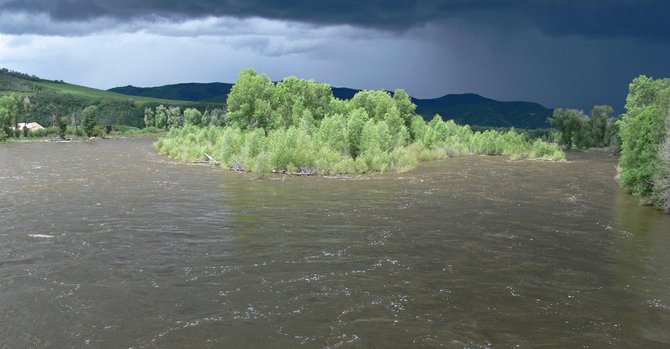 Steamboat Springs weather spotter Art Judson snapped this photo of the Yampa River looking downstream from the Milner Bridge at 11:30 a.m. Sunday. Steamboat received 1.67 inches of rain Friday through Sunday. The total for the month stands at 1.72 inches.
Stories this photo appears in:

Steamboat Springs received an entire month's worth of rain in the four-day period from Friday to Monday. The precipitation resulted in a temporary spike in river levels, but the Elk and Yampa rivers had returned to more seasonal flow norms by Monday afternoon.