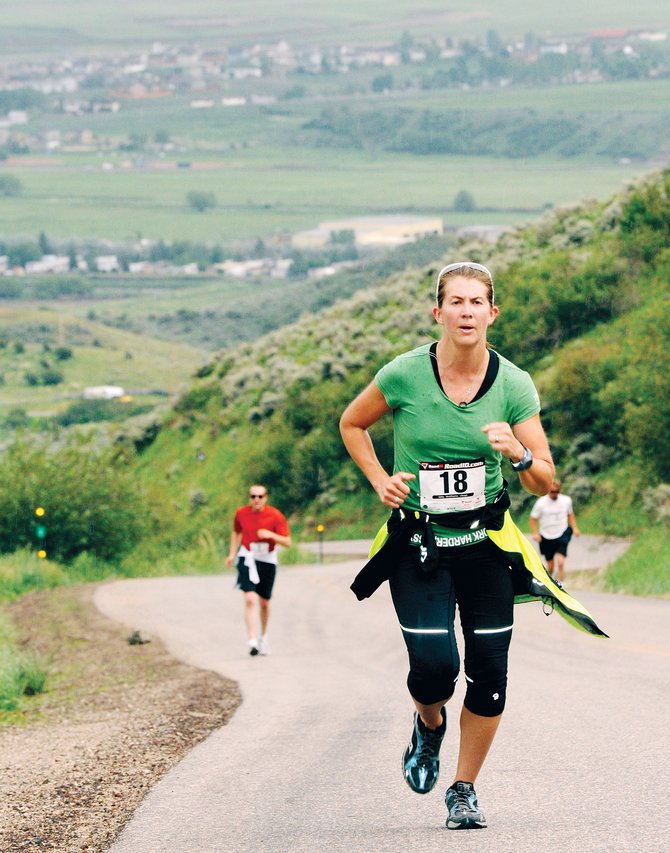 Joy Stearns powers her way up the Cog Road on Saturday during Hayden's annual Cog Run. Stearns ran the race to fulfill a promise she made to her husband, Brett Stearns, last year before he died clearing hazardous trees in Craig.
Stories this photo appears in:

Joy Stearns couldn't run last year's Cog Run in Hayden, even after her husband, Brett Stearns, organized dozens of his friends and co-workers from firefighting outfits in Craig to do it. She promised him she'd run it in 2010, and, in his memory, she did.