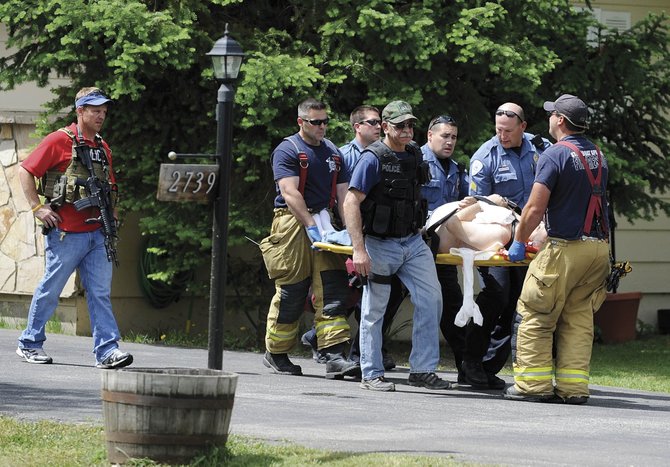 Steamboat Springs police officers and paramedics bring Bob Cash out of his home June 11 after police secured the scene. Police say Cash shot his wife and then himself. Both were transported to the hospital and were conscious and breathing.
Stories this photo appears in:
Here are the top 10 most-viewed photos during 2010 from our photographers and readers.

Officers stormed into west Steamboat home after hearing gunshot
Police Capt. Joel Rae said it appears that 55-year-old Robert Cash shot his wife, 48-year-old Rhonda Cash, in the back of the neck at about 6:30 a.m. Friday and then turned the gun on himself. Rhonda Cash was flown out by air ambulance later in the day and is listed in critical condition.