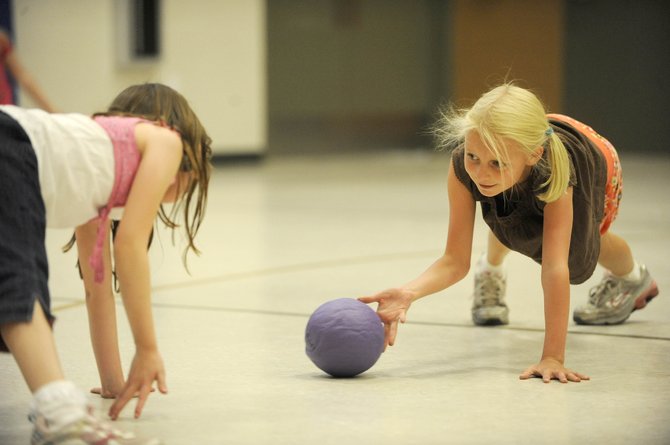 Soda Creek Elementary School second-grader Jade Peed passes a ball to classmate Sarah Wittemyer on Tuesday during physical education class. Routt County schools are pushing to increase physical activity time, and officials hope to do that with a $150,000 grant intended to reduce obesity and help residents live healthy lives.
Stories this photo appears in:

Routt County organizations working together to promote healthy living
Local school officials say a grant awarded to Routt County will help them institute new programs that encourage physical fitness and healthy eating. They say those in turn will make local students better learners.