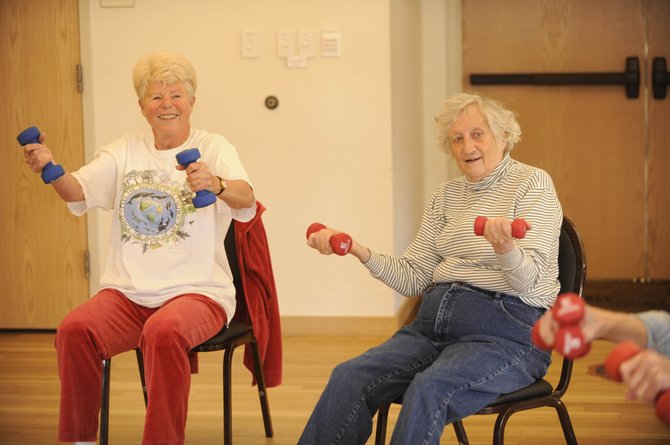 Seniors Margrit Kipfer, left, and Nancy Howell participate in Susan Shoemaker's Aging Well exercise class May 13. Many older residents surveyed recently said they would need more housing options to stay in the Yampa Valley long term.
Stories this photo appears in:

More options necessary to keep older segment of population in Steamboat
A recent Over The Hill Gang survey led the group's leaders to commission a study to learn what housing and supportive services are available for senior citizens in Steamboat Springs and Routt County. Over The Hill Gang member Bill Dring said it also sought to identify what housing and supportive services are planned for Steamboat and what options are available in other communities.