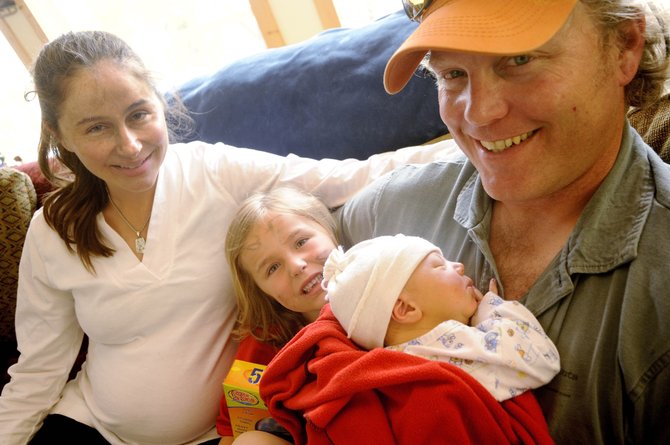 Trevor Ward holds his newborn son, Banks, as his wife, Sharon, and daughter, Jordan, sit nearby at their Steamboat II home. Banks was born Sunday in the back of an ambulance at the Rabbit Ears Motel.
Stories this photo appears in:

Sitting at a red light on Lincoln Avenue at 13th Street early Sunday morning, Sharon Ward knew she wasn't going to make it all the way to the hospital. Nine days overdue, her water had burst just a few minutes before, and now it was a race to the hospital. But first she had to get all the way across town through a construction zone.