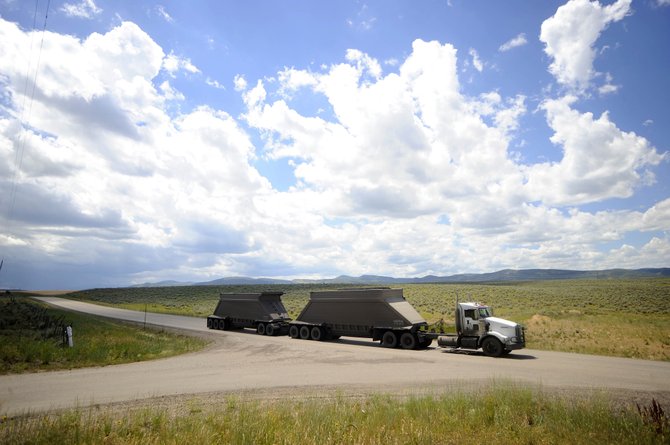 Peabody Energy will be opening the new Sage Creek Coal Mine as soon as summer 2011 in west Routt County. A roundabout is proposed for the intersection of Routt County Roads 27 and 27A to accommodate coal trucks.
Stories this photo appears in:

When Peabody Energy's new Sage Creek Coal Mine becomes operational as soon as late summer 2011, motorists on Routt County Road 27 will find themselves rolling through a really big traffic roundabout in the middle of west Routt.