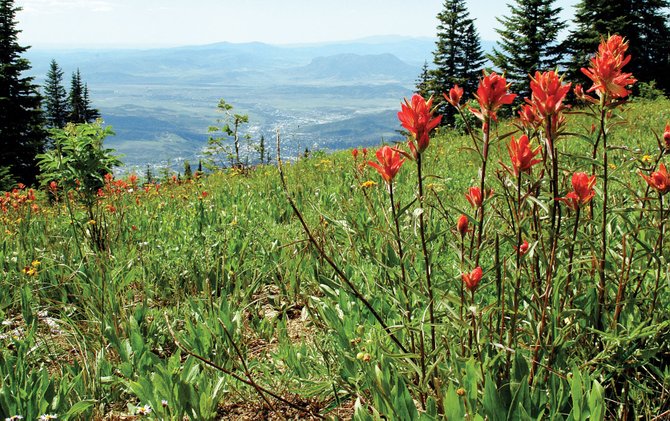 It takes a lot of riding to get there, but the views from the top of Steamboat Ski Area, after riding part of the Continental Divide Trail and Mountain View Trail, are great. They're only part of the draw to the route, which will serve as the trail for next month's Ride 4 Yellow event with Lance Armstrong.
Stories this photo appears in:

The first and last things to know about the Continental Divide Trail is that it's huge. Massive. Simply epic. In one 18-mile variation, it contains everything a Rocky Mountain mountain biker could hope for — steep climbs and sharp descents, boulder-strewn singletrack and rock-hopping creek crossings.