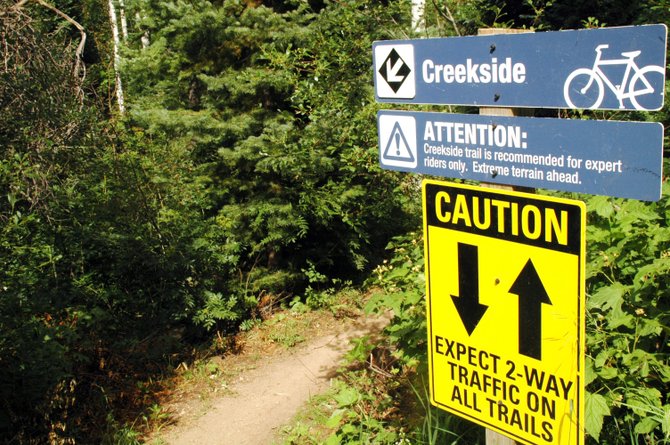 Signs at the top of Creekside Trail warn users of the dangers that may lie ahead on the trail that is popular with downhill-style mountain bikers. Although the official designation of the two-way traffic trail never was changed, for several years a sign at the bottom warned against hiking up it.
Stories this photo appears in:

The overall message from the mess that has become of the Creekside Trail at Steamboat Ski Area is that everyone is frustrated and eager, both at the same time.