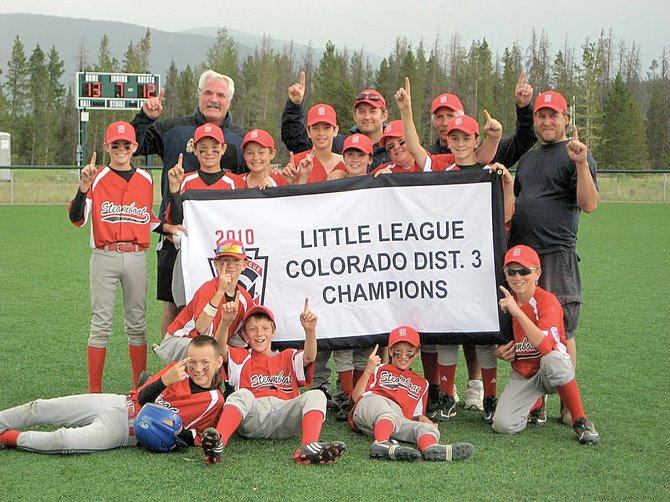 The Steamboat Springs Major League All-Stars, who won the District 3 title, include, front row from left, Nick Pagliaro, Jack McNamara, Bryce Sullivan, Brendan Selby and David Cropper; and back row from left, Andrew McCawley, manager Shawn Sullivan, Matthew Hansen, Jack Starkey, Michael Boyle, John Zalesky, coach Doug Starkey, Tucker Limberg, assistant coach Bill Cropper, Drew Williamson and assistant coach Brian Kratz.
Stories this photo appears in:

This weekend, two teams from Steamboat Springs hope their offensive production will lead to state titles and a chance to advance in the Little League regional playoffs. Steamboat will be represented in the major league and junior divisions.