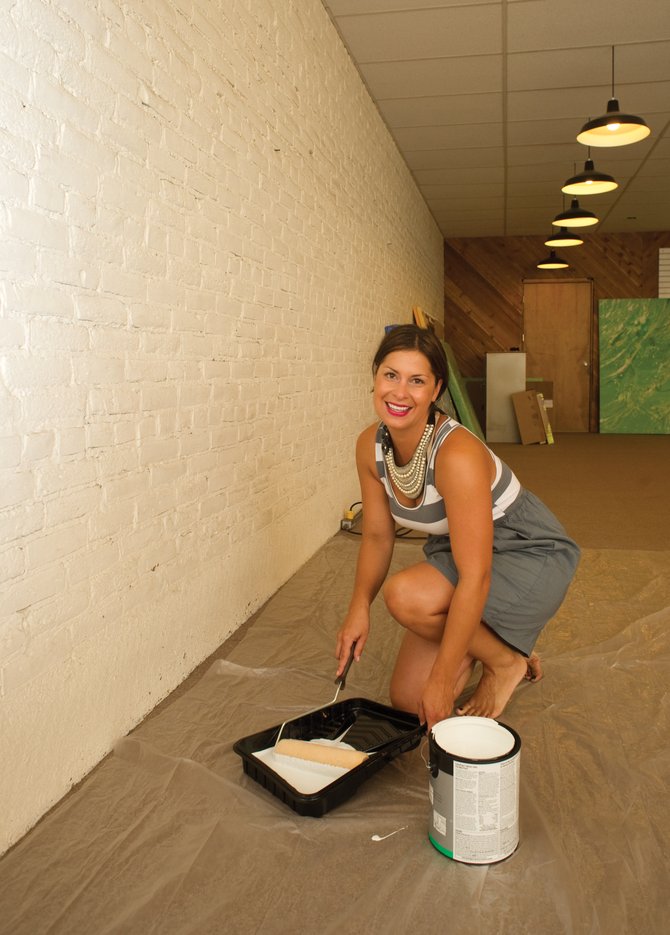 "I feel right back at home, where I'm supposed to be," Kimberly Saari said of her new downtown gallery. The K. Saari Gallery opens its doors today at 1025 Lincoln Ave.
Stories this photo appears in:

With every swipe of the paint roller on the beige brick wall, Kimberly Saari's new art gallery felt more like home. On Thursday, Kimberly Saari and her husband, Ben, spent the day painting, cleaning, retouching and hanging art on the walls of the gallery's new location at 1025 Lincoln Ave.