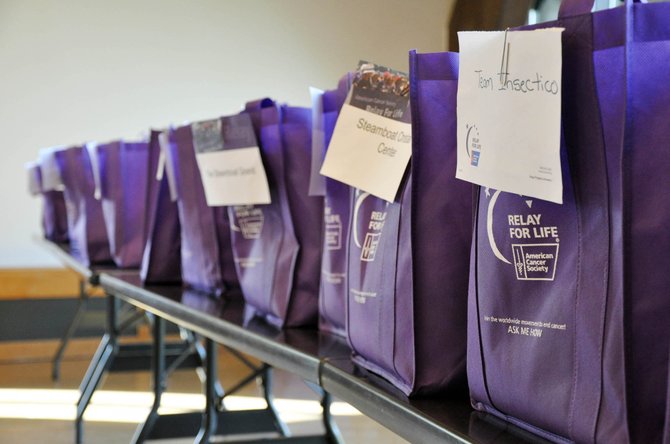 Bags with T-shirts and gifts were prepared and distributed at the Relay For Life team captain's meeting at the Bud Werner Memorial Library on Wednesday. The Relay For Life starts at the Steamboat Springs High School track Friday.
Stories this photo appears in:

Cancer fundraiser has raised $78,000 of $200,000 goal
The 37 teams registered for Relay For Life have raised about $78,000, which is less than half the fundraising goal of $200,000, event Co-Chairwoman Susan McIntosh said. The event raised $169,000 in 2009 and $209,000 in 2008.