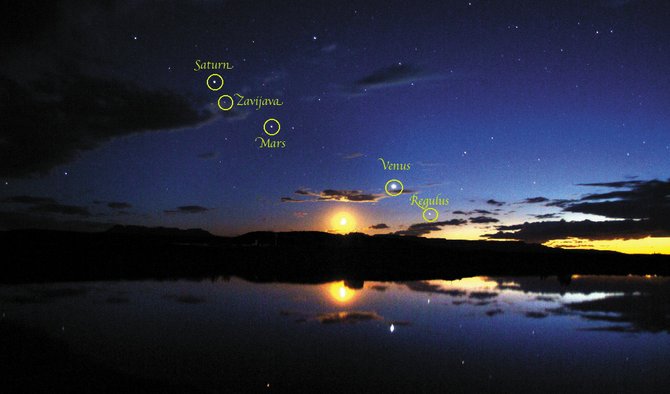 July offers an array of action in the night skies from several stars and planets that are clearly visible despite the brightening moon that culminates in Sunday's full moon.
Stories this photo appears in:

The second full moon of the summer is called the Green Corn Moon and happens this year Sunday. As we get closer to this date, the brightening moon has the effect of dimming starlight, rendering all but the brightest stellar objects invisible.