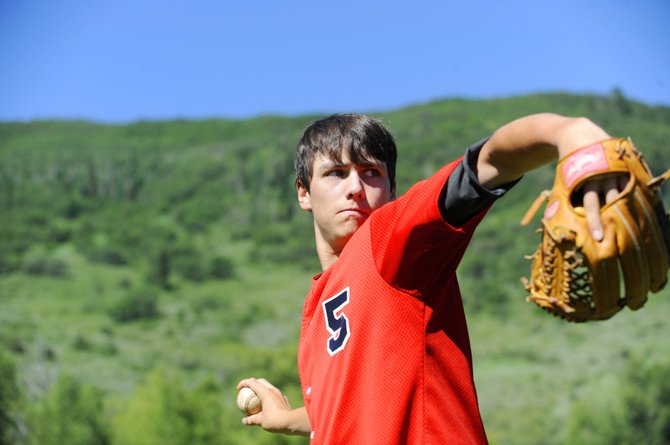 Rising Steamboat Springs High School senior Alan Capistron has been playing summer baseball with the Colorado Bandits, a select Connie Mack team. In addition to the 70 games he plays with the Bandits, he also is playing with the Steamboat Springs American Legion team.
Stories this photo appears in:

Alan Capistron emerges as standout player in Colorado
The 30 or so steps from the dugout to the pitcher's mound can change a man. Bulldogs can become lap dogs; humble men can become supercilious. And as soft-spoken as Alan Capistron is, there's a change in him in those 30 or so steps.