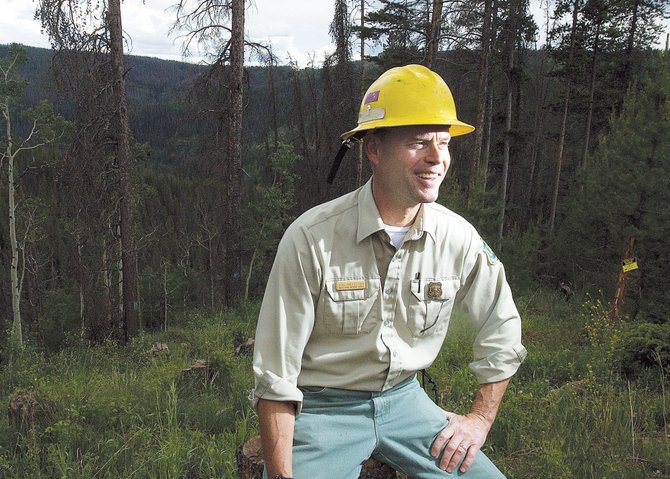 U.S. Forest Service employee Cal Wettstein is the incident commander of the pine beetle battle in Northern Colorado and Southeast Wyoming.
Stories this photo appears in:

Slicing into the trunk of a pine with a hatchet, Cal Wettstein shaves off a piece of bark. He's looking for one of the beetles that has killed most of the lodgepole pines in this grove off Red Sandstone Road north of Vail.