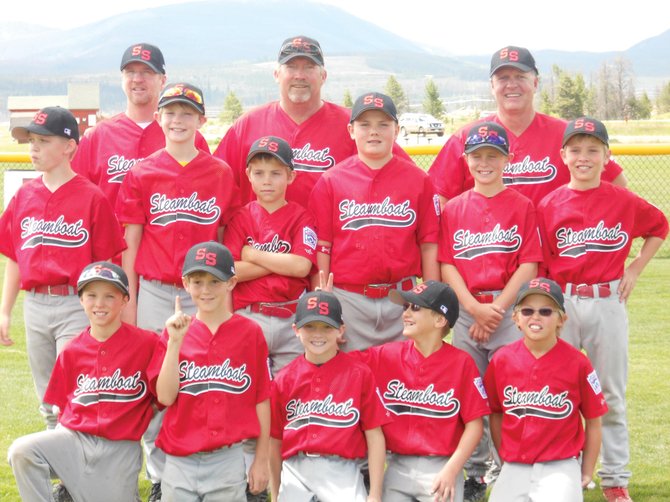 The Steamboat Springs minor league all-star team is, front row, from left, Payton McElhiney, Kale Reistad, Cannon Reece, Everett Simonsen and Davis Petersen. Middle row, from left, is Haven Larson, Zach Cooke, David LaPointe, David Brown, Theo Hansen and Sean Patten. The back row, from left, is Chauncey Cooke, Greg Kmetz-LaPointe and Jim Hansen.
Stories this photo appears in:

The Steamboat Springs major league all-star team consisting of players ages 11 and 12 and the Steamboat junior all-star team will advance to the state tournament July 23. The times and locations of the games are still being worked out.