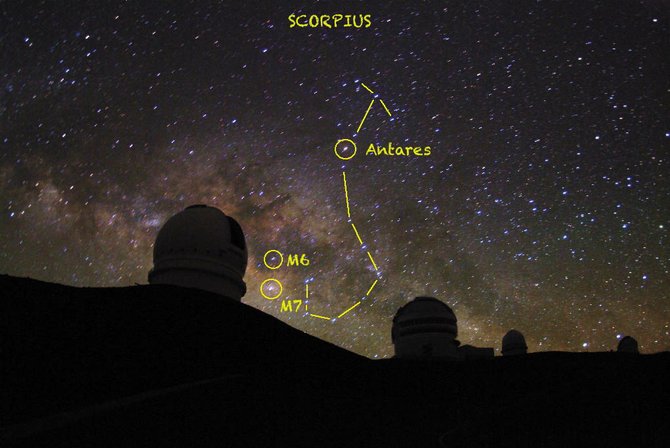 The constellation Scorpius, the Scorpion, is shown here from observatories atop Mauna Kea in Hawaii. Scorpius and its bright-red heart, Antares, is visible to the south in summer skies.
Stories this photo appears in:

There aren't many constellations that resemble the objects or creatures for which they are named. Scorpius, the Scorpion, is a delightful example of one that does. The celestial scorpion scampers across our southern sky on summer evenings, so this month is prime time for scorpion hunting.