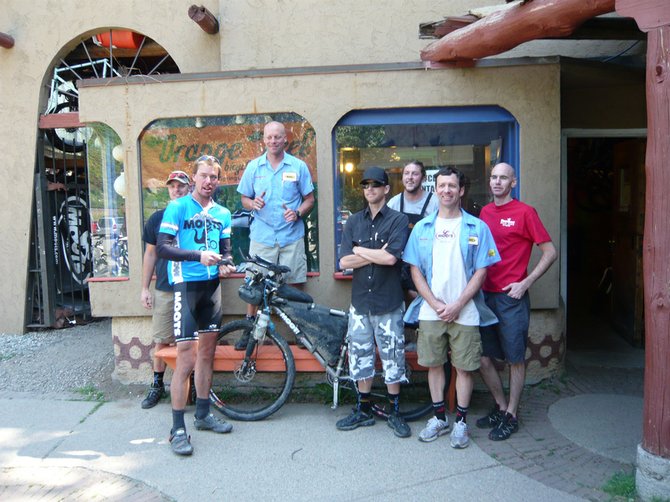 Erik Lobeck, front left, poses with the crew from Orange Peel Bicycle Service after they did a quick overhaul on his mountain bike during last month's Tour Divide mountain bike race that came through Steamboat Springs. Lobeck, a Steamboat resident, tied for second place in the massive race.
Stories this photo appears in:
Lobeck rode 2,745 miles along the Continental Divide
The wind was ever-present, a constant force blowing north with such regularity that someone might as well have been driving in front of Steamboat Springs mountain biker Erik Lobeck with a fan."I think I only rode 30 miles not into a headwind," he said Thursday. That's saying something, considering the Tour Divide runs 2,745 miles along North America's backbone, the Continental Divide.