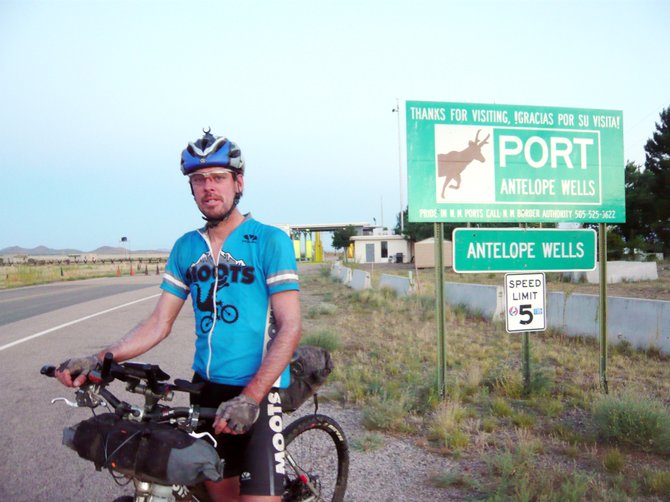 Erik Lobeck stands exhausted after finishing the nearly 3,000 mile Tour Divide mountain bike race that took him from the heart of Canada's Rockies to the dusty desert of New Mexico. The race ended at the U.S.-Mexico border crossing station of Antelope Wells.
Stories this photo appears in:
Lobeck rode 2,745 miles along the Continental Divide
The wind was ever-present, a constant force blowing north with such regularity that someone might as well have been driving in front of Steamboat Springs mountain biker Erik Lobeck with a fan."I think I only rode 30 miles not into a headwind," he said Thursday. That's saying something, considering the Tour Divide runs 2,745 miles along North America's backbone, the Continental Divide.