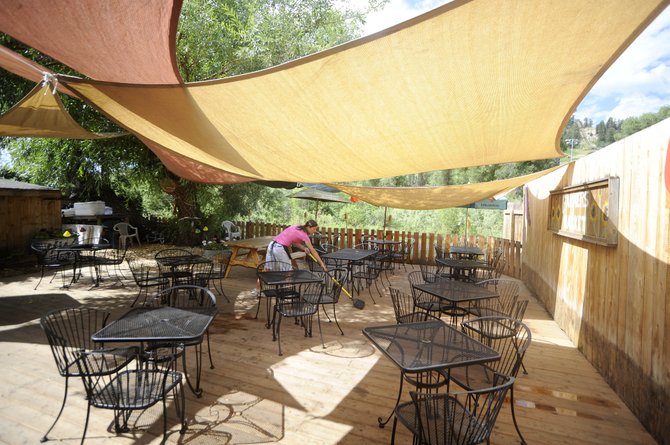 Katie Noble sweeps the back seating area Thursday at Sweet Pea Market and Cafe.
Stories this photo appears in:

Cafe requires 2nd restroom to meet state regulation
The popular Sweet Pea Market and Cafe appears to be doing brisk business with its fresh foods, new menu items and an expanded deck this summer — but customers might want to use the bathroom before stopping by. The downtown Steamboat Springs business has more customer seating than state regulations allow for a food establishment with only one bathroom.