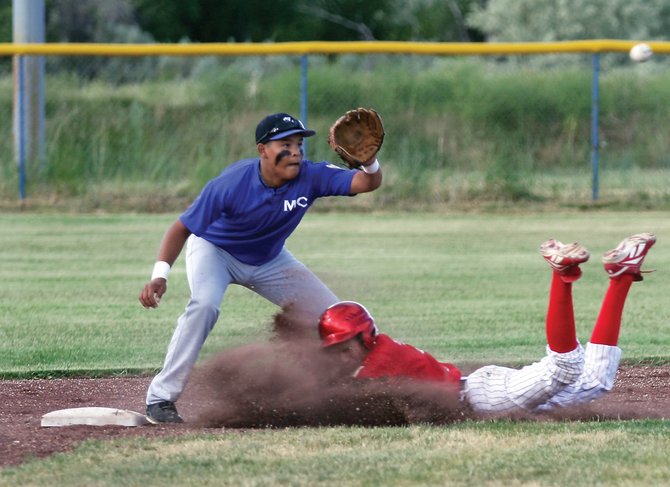 Shortstop Carlos Maldonado tries to cover second base during an American Legion baseball game against Steamboat Springs on Tuesday at Craig Middle School. Steamboat won the first game of the doubleheader, 7-3.
Stories this photo appears in:

The Steamboat American Legion baseball team continued to roll Tuesday, picking up two wins against Moffat County. Steamboat won the first game, 7-3, and the second game, 14-1. The team is now 6-2 overall.