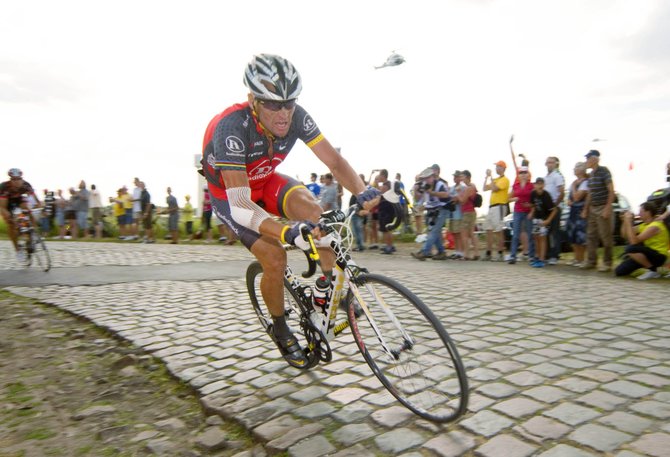 Lance Armstrong rides during the third stage of the 2010 Tour de France cycling race, between Wanze and Arenberg, northern France on Tuesday. The cycling superstar is expected to come to Steamboat for the Aug. 8 Ride 4 Yellow event.
Stories this photo appears in:

David Nagel, the event director for the Aug. 8 Ride 4 Yellow fundraising event, confirmed Wednesday that Lance Armstrong was scheduled to ride. The 26-mile ride along the Continental Divide trail is about half full, and organizers are bracing for a jump in interest now that the cycling legend will participate.